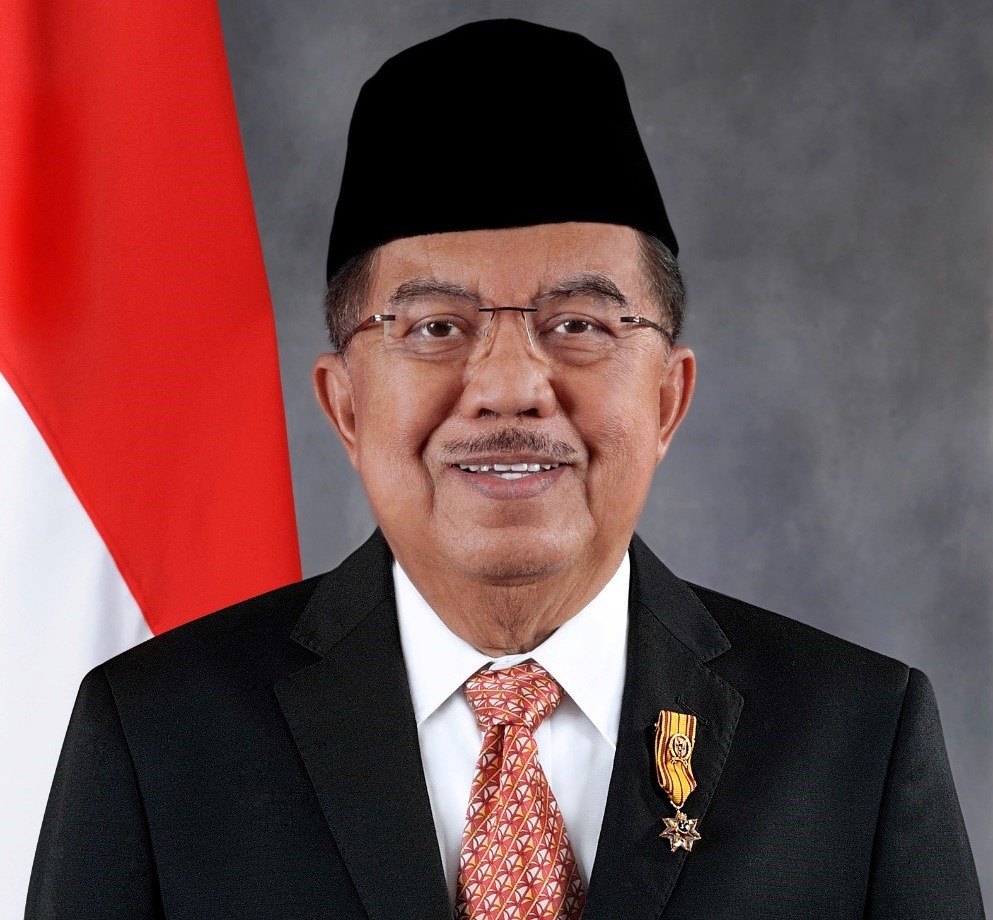 H.E. Jusuf Kalla
Former Vice President
Indonesia
Dr. Muhammad Jusuf Kalla is an Indonesian politician and businessman who served as the 10th and 12th Vice President of Indonesia. Soon after he graduated in Economics from the University of Hasanuddin in 1967, Mr. Kalla started his career in the family business, the NV (Namlozee Venonchamp) Hadji Kalla, now widely known as the Kalla Group.
Dr. Kalla joined the Provincial People's Representative Council (DPRD) of South Sulawesi in 1965 as well as several other legislative positions. In 1999, he was appointed by President Abdurrahman Wahid as the Minister of Industry and Trade.
From 2001 to 2004, he served as the Coordinating Minister for People's Welfare under President Megawati Soekarnoputri. As the running mate of Mr. Susilo Bambang Yudhoyono, Dr. Kalla won the 2004 Presidential election, and was sworn in as the Vice President (2004-2009). In the 2014 presidential election, he declared himself as the running mate for Joko Widodo and won the election serving as the Vice President for the second term (2014-2019).
Dr. Kalla has also played an active leadership role in various organizations. He now concurrently serves as the Chairman of the Indonesian Mosques Council and Chairman of the Indonesian Red Cross.
Dr. Kalla played a key role in the Moluccan and Poso conflicts and also in the peace negotiation in Aceh, resulting in the Helsinki Agreement which ended the prolonged conflict in Aceh in 2005.