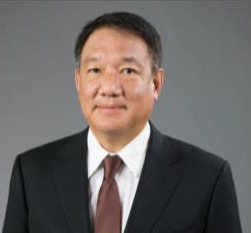 H.E. Kittiratt Na-Ranong
Former Deputy Prime Minister
Thailand
Mr. Kittiratt Na-Ranong received his BA degree in economics from the Chulalongkorn University in 1980. He later studied an MBA at the Sasin Graduate Institute of Business Administration.
Before becoming a politician, he had been a veteran business manager in Thailand. Mr. Kittiratt held the position of managing director of the Stock Exchange of Thailand (SET) for five years. Afterwards, he became the director of the Thai Securities and Exchange Commission (SEC). He was the vice director of the Sasin Graduate Institute and the president of the Shinawatra University.
From August 2011 to May 2014, he held the position of Deputy Prime Minister in Yingluck Shinawatra's cabinet. In the meantime, he led the Ministry of Commerce until January 2012 and then served as Finance Minister until May 2014.
After the post in government, he returned to his professional field and became the Chairman of the board of directors of KTBST (Krung Thai Bank Securities) Holding PCL.